Tampa's own Downtown Crawlers are the aficionados of fun, and their upcoming Thanksgiving Eve Bar Crawl is sure to lift your spirits and get you in the holiday mood... and fortify you for all that family time on Turkey Day!
The fun gets started at 6 p.m. sharp on Wednesday, November 21 with plush ride on the Downtown Crawlers' legendary party bus, ready to chauffeur you and all of your friends on a wacky, turkey-themed adventure through some of Tampa's most popular bars. This bus ride is a party itself featuring a stainless steel dance pole, trippy party lights, and complimentary shotgun beers.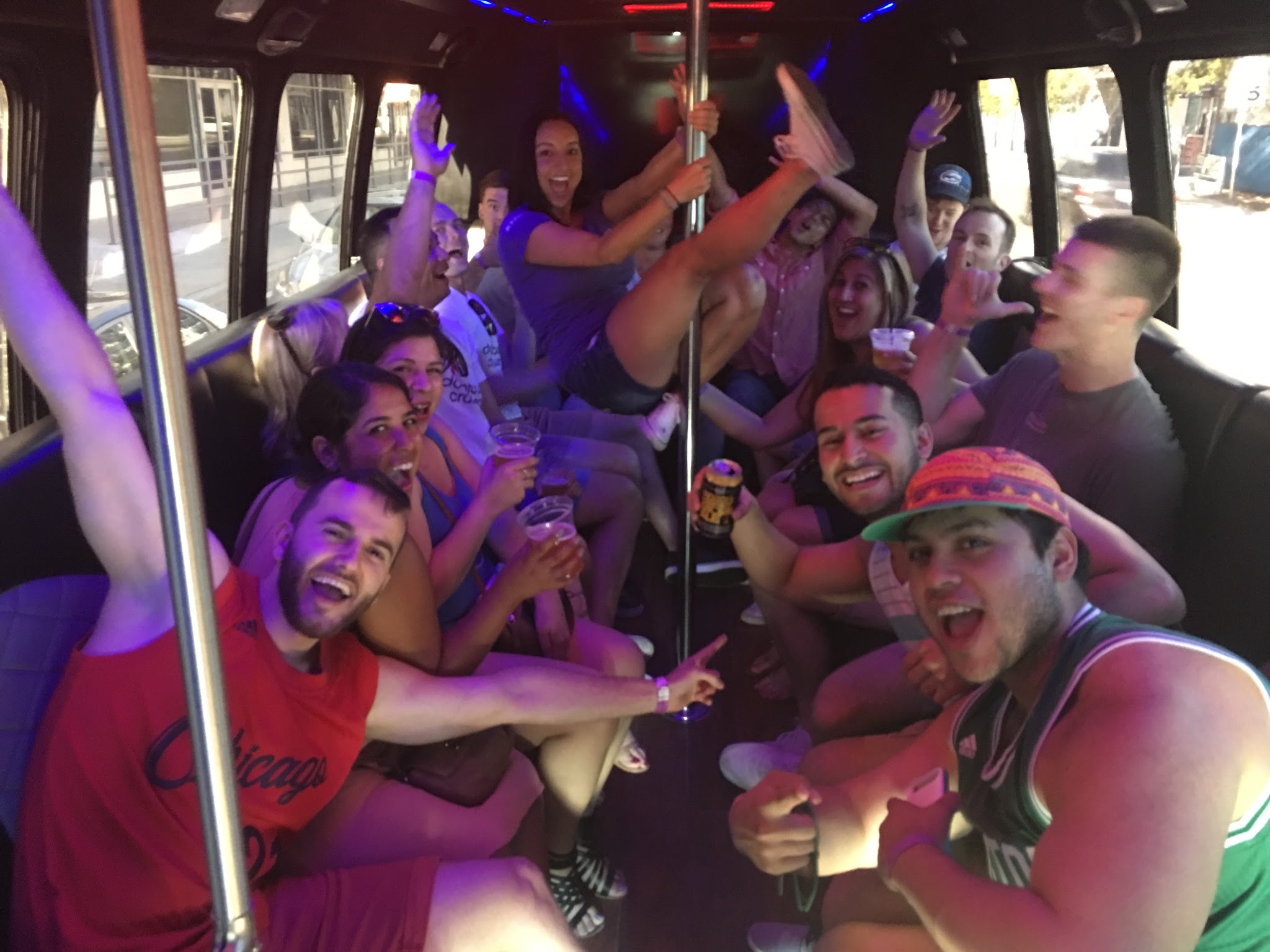 During the Thanksgiving Eve Bar Crawl, each venue will be ready to welcome you with open arms and a FREE shot as well as exclusive food and drink specials. Downtown Crawlers specialize in keeping the fun going with awesome bar games like beer pong racing, giant flippy cup, and everyone's favorite bean bag-tossing game. Winners receive free drink vouchers, tickets to local events and attractions, and a whole lot more. Plus, each party-goer of the Thanksgiving Eve Bar Crawl will be entered in the Downtown Crawlers' weekly Facebook Live raffle drawing for even more exciting prizes.
Just who are these harbingers of friendly shenanigans known as the Downtown Crawlers? They're Tampa's best experiential events team organizing exciting urban socials, fully-guided bar tours, and pub crawls as well as themed scavenger hunts for both kids and adults.
Founded in 2016, Downtown Crawlers are renowned for their now-legendary signature events, but they also offer event consulting for bachelor/bachelorette parties, corporate events, and any other special occasion you can think of. This party team is 100% dedicated to bringing the community together and helping people make new friends while experiencing our beautiful city in a whole new way.
Tickets to the Thanksgiving Eve Bar Crawl are $25, but buying four tickets for $100 gets you an additional one for free! Don't be a Late Turkey, however; save more now and buy your tickets before November 19 when they go up to $30 and get gobbled up!
With lots of great drink specials and nothing but good times ahead, you'll definitely want to snag a spot on the party bus for this epic pre-Turkey Day adventure through Tampa with Downtown Crawlers' Thanksgiving Eve Bar Crawl.
Looking for even more fun ways to discover a new side of town and make new friends? Find more events in Tampa by registering on 813area, your free guide to everything going on in Tampa Bay.
Cover photos courtesy of ; additional photos provided by Downtown Crawlers
Comments